The American Psychological Association, founded in 1892, with over 150,000 members and an annual budget of $70 million, is one of the largest trade association representing psychologists in the United States of America.
It is accredited in 58 states through several local associations.
Its statute mission is "The advancement of psychology as a science, as a profession and as a mean to promote health, education and human well-being".
APA, which publishes countless scientific journals and books, has chosen our EasyReading Font/Dyslexia Friendly font to make the Brilliant Bea book, published in its series "Magination Press® Children's Books".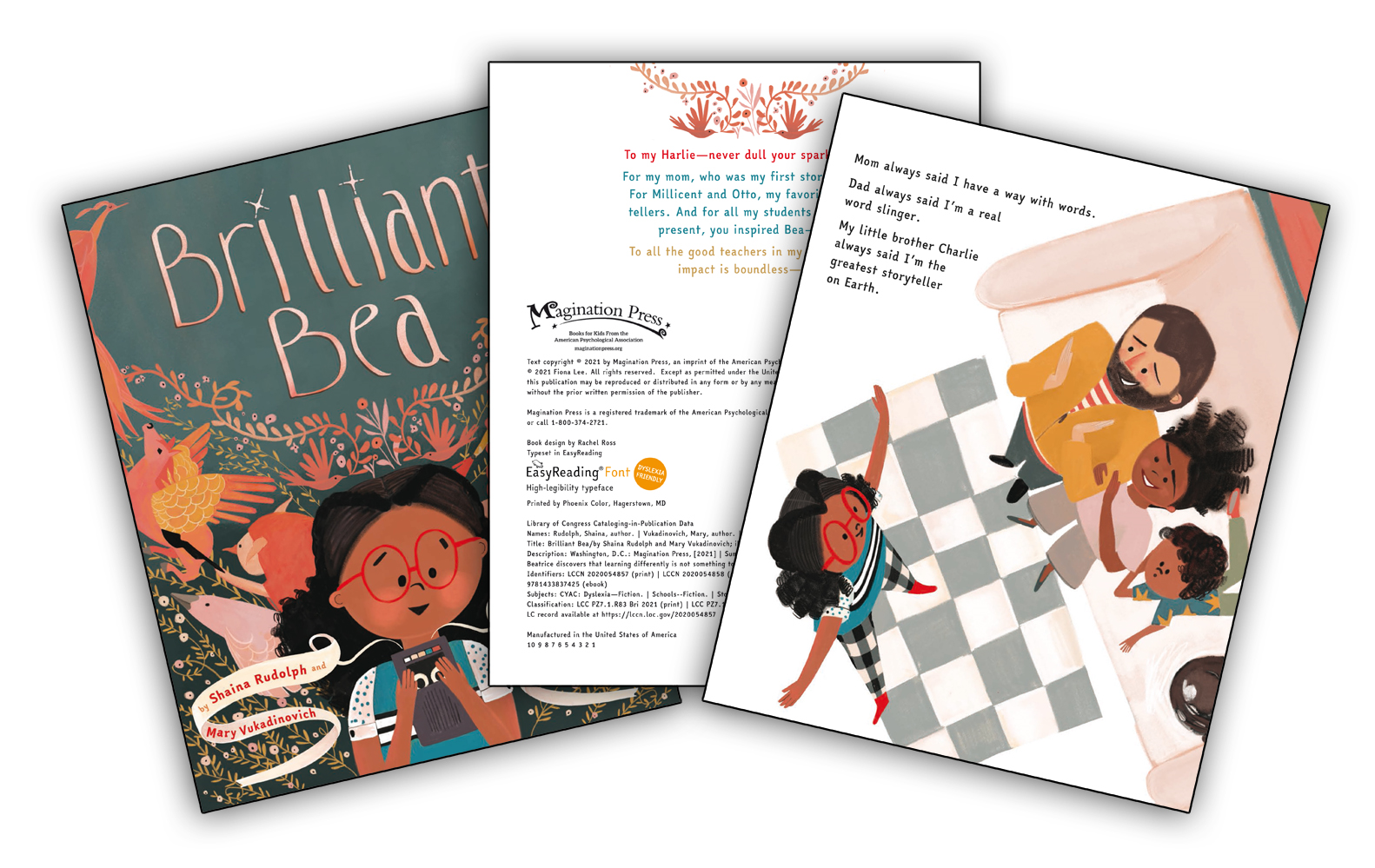 Brilliant Bea is an endearing and empowering story that demonstrates that a learning difference like dyslexia doesn't define who you are. Despite her struggles with reading and writing, Beatrice is a natural and brilliant storyteller.
With the help of a kind-hearted teacher, Beatrice uses an old-fashioned tape recorder so she can speak her words and them play them back, as a technique for learning in whole new way. With her new approach, Beatrice is able to show her classmates who she really has been all along.